With themed floral arrangements, you can bring Halloween spirit into your home. Here are some creative ideas.
There is something magical about Halloween - crisp air, crunching leaves, and an atmosphere filled with mystery and magic. While pumpkins, costumes, and spooky decorations take center stage, Halloween flower arrangements and gifts add enchantment to the season. Here are some delightful and bewitching floral arrangements and gifts to spookify your season.
1. Halloween-themed floral arrangements
With themed floral arrangements, you can bring Halloween spirit into your home. Here are some creative ideas.
A. Eerie Elegance with Black Roses:
Halloween's essence can be captured with black roses, despite their rarity in nature. Pair them with dark purple and deep red flowers from a florist in Commack NY for an eerie and elegant arrangement. Spook your party with black feathers, spiderwebs, or plastic spiders.
B. Pumpkin Paradise:
Embrace Halloween spirit with a pumpkin Halloween flower arrangement. Fill a hollow pumpkin with marigolds, sunflowers, and chrysanthemums in vibrant fall colors. This whimsical touch will bring the season's magic to your home.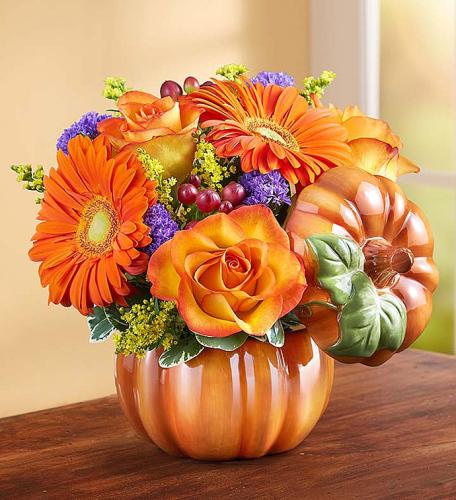 C. Ghostly White Blooms:
A Halloween flower bouquet of all-white flowers, such as lilies and Halloween roses, can create an ethereal and ghostly atmosphere. Add eerie touches to your arrangement with silver twigs or cobweb-like accents in a dark vase.
D. Spooky succulents:
Plants like succulents can be incorporated into Halloween-themed arrangements. Get plant succulents from order flowers Commack service and paint small pumpkins black or white for an unexpected look.
2. Haunted Home Decor
Besides floral arrangements, Halloween home decor items can transform your space into a haunted haven. Consider these ideas.
A. Wicked Wreaths:
Get a spooky wreath from the same day flower delivery New York service and hang it on your front door to welcome trick-or-treaters. Decorate your wreaths with fake bats, spiders, and witches' hats for Halloween.
B. Sinister Centerpieces:
Use candles, miniature tombstones, and skeletal figurines to create a spine-chilling centerpiece. Your Halloween dinner guests will love this macabre tableau.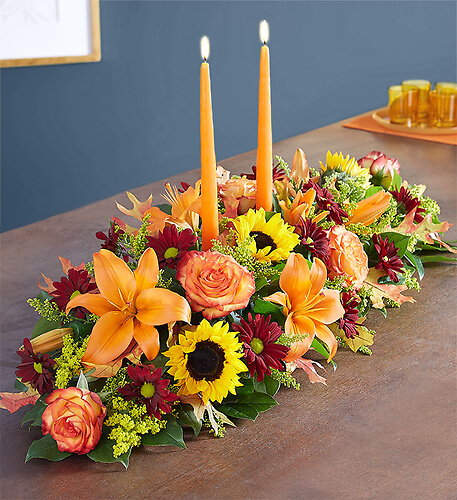 C. Eerie Lighting:
Use orange or purple light bulbs for a haunting glow. An eerie atmosphere can also be created with candles in black candleholders or lanterns.
3. Delightful Halloween Gifts
Besides decorating your own space, Halloween is also about sharing spooky joy with loved ones. Consider these delightful Halloween gifts: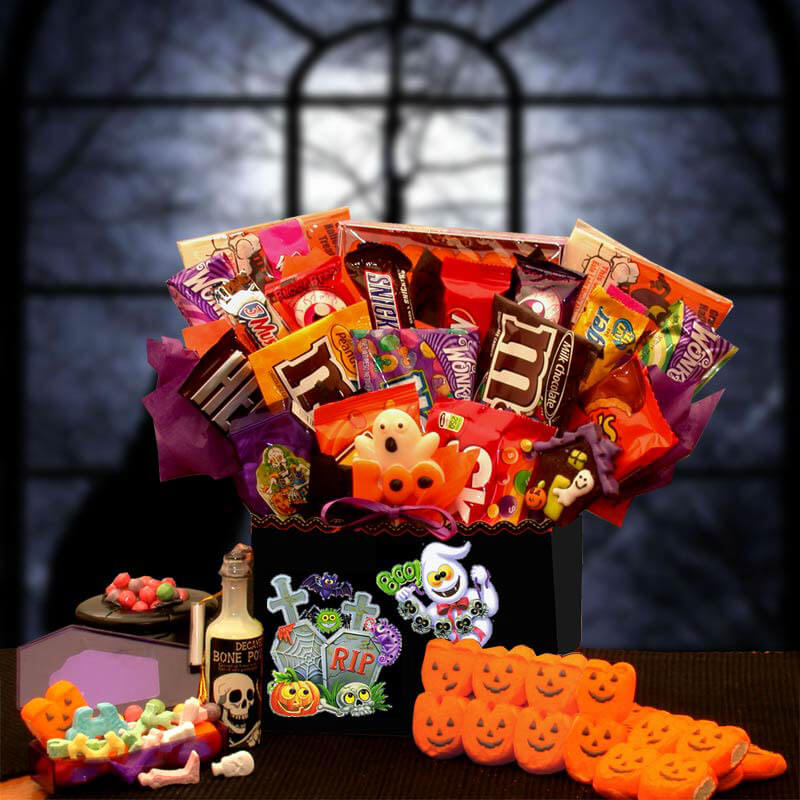 A. Spooky Treat Baskets:
Make Halloween-themed treat baskets filled with candies, cookies, and other festive treats. Add a small Halloween bouquet or themed candle to make it even more special.
B. Jack-O'-Lantern Planters:
Potted Halloween plants in pumpkin-shaped containers are a great gift. The gift is a fun and charming way to celebrate the season.
C. Halloween-themed candles:
Great Halloween gifts are skull candles, pumpkin candles, and witches' hat candles. When lit, they create an eerie atmosphere, both decorative and functional.
4. DIY Halloween Floral Crafts
Make your own Halloween-themed floral decor or gifts if you enjoy crafting. Here are some fun ideas.
A. Spooky Terrariums:
Make mini Halloween terrariums with dark-colored sand, miniature skeletons, and succulents. These spooky scenes make excellent table centerpieces or gifts.
B. Gothic Bouquet Wraps:
Add Halloween flair to flower bouquets by wrapping them in black lace, spiderweb-printed fabric, or ribbon with tiny bats or pumpkins. If running short of time, choose flower delivery East Meadow NY.
5. Trick-or-Treat Flower Delivery
Surprise your loved ones with a spooky flower delivery during Halloween. Florists like flower delivery St Charles MO offer Halloween-themed arrangements with personalized notes. Even from a distance, it can bring smiles and warmth.
Send Halloween flowers and gifts to celebrate the magic and mystery of the season. Get ready for Halloween by visiting commackflorist.com and spookifying your season!