While a card and gift card can sometimes feel impersonal, flowers are a great option that let Dad know you were thinking about him.
Father's Day is a chance to show Dad how much you appreciate him through a thoughtful gift. While a card and gift card can sometimes feel impersonal, flowers are a great option that let Dad know you were thinking about him. With a little creativity, you can put together a fathers Day flower bouquet arrangement tailored specifically to his interests and personality. Here are a few unique ideas for different types of dads:
The Active and Adventurous Dad
Put together an arrangement with sunflowers, iris flowers, and yellow statice- all Father's Day flowers. All of these species thrive in sunny, open environments and thrive in more rugged conditions- very fitting for the adventuresome father. You could even add in some blooming ferns and ivy to represent different outdoor landscapes.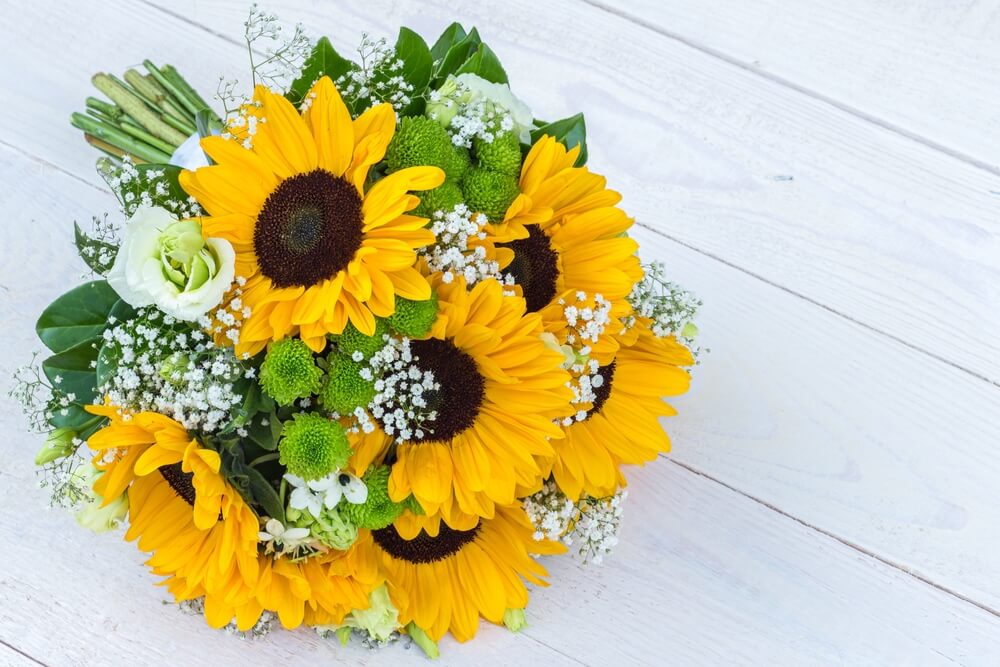 The Foodie Dad
Go for an arrangement filled with herbs in small terra cotta pots. Choose fragrant herbs like rosemary, thyme, and oregano that will make any meal taste better. Tie fresh chives and parsley around the pots for added green contrast. Add a kitchen utensil like a whisk, spatula, or spoon tied on with twine to really drive the theme home.
The Tech-Savvy Dad
Pick bold 'technicolor' flowers from your local florist in Commack NY in unusual shades of blue, pink, and orange. Include things like lisianthus, alstroemeria, snapdragons, anthurium, and bird of paradise. Arrange them in a high vase to represent a smartphone held vertically. Tie on a small roll of electrical tape to represent a charging cord. The bright, weird colors will resonate with a dad who appreciates innovative technology.
The Bookworm Dad
Create an arrangement made up entirely of flowers for fathers Day that have "book" themes, like marigolds (which represent the sun), peonies (the rose of love), and peacock and fuchsia flowers (which symbolize beauty). Tie on some page flags and mini clothespins as if marking pages in a book. Add a few succulents in small terra cotta pots to represent book ends.
The Relaxed and Chill Dad
Go minimalist with just a few blooms like lilies, orchids, and greenery. Arrange them low and spread them out in a shallow, wide vase. Pair it with a brightly colored Aloha shirt or Hawaiian printed card. The simple, casual arrangement and theme will say "relax" in a language this type of dad will understand.
The Music Lover Dad
Arrange orchids, roses, and carnations in a tall, narrow vase resembling a musical instrument. Tie on guitar pics and a few guitar strings as embellishments. The orchids and roses symbolize musical talent and passion for music, making this arrangement perfect for the dad who loves to sing and jam out.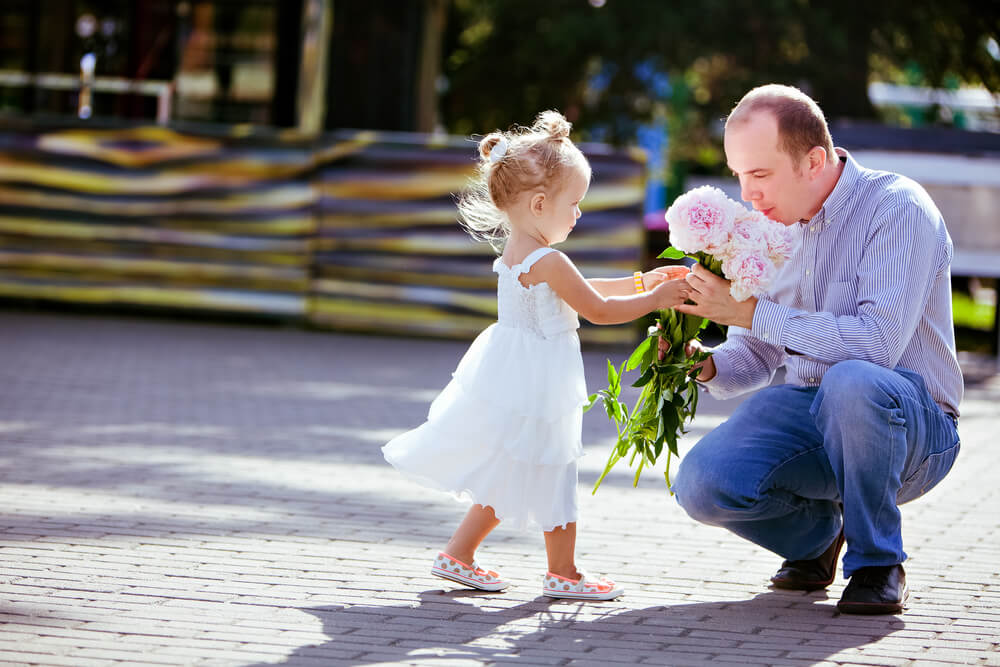 The Sentimental Dad
Create a simple arrangement of his favorite spring blooms from a florist near Holbrook ny like tulips, hyacinths, and daffodils. Add in some sprigs of freshly cut baby's breath and ask family members to tie on delicate cards and notes expressing what dad means to them. The simple, sweet fragrances and cheerful spring colors will touch the heart of this sentimental father.
The Artsy Dad
Choose brightly colored flowers from your local Commack flower shop with interesting and unusual shapes like calla lilies, anemones, irises, and daisies. Place them in a tall vase that resembles an artist's easel. Attach a small paintbrush and a couple of artist's pencils for a finishing touch. The bold, dramatic blooms will speak to this dad's creative and artistic side.
The Hard-Working Dad
Go for hardy, long-lasting blooms like gerbera daisies, alstroemeria, and roses. Bundle them together with rope or twine to resemble a "tool belt" full of tools. The durable blooms and blue-collar aesthetic will show you appreciate all the hard work this dad puts into providing for his family.
There you have it- the best Father's Day floral arrangements to show Dad you care this Father's Day. Choose flowers that speak to your father's personality and interests, and arrange them in a thoughtful container that he'll enjoy for years to come. With some creativity and thoughtfulness, even common flowers can become extraordinary gifts to express your appreciation for the most important man in your life - Dad!
Send Dad truly memorable flower arrangements with Commack Florist this Father's Day. Our expert florists can work with you to create a custom bouquet tailored specifically to the interests and personality of your father or father figure. Order same-day flower delivery commack ny today!